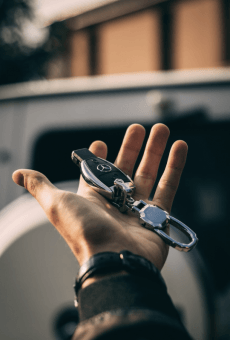 We like to think of New Year's as a fresh start, a new chapter in the novel of our lives. Why not start writing your first page with a safety inspection performed by the technicians at Mercedes Service of Silicon Valley? Think of how much you rely on your vehicle — you need your beloved Mercedes to be firing on all cylinders at all times. A safety inspection will help put your mind at ease and then prolong the safety and longevity of your vehicle. 
After all those holiday road trips, now is the perfect time for our team to rotate your tires. Your tires definitely work hard, and you want them to be in tip-top shape at all times. When you bring your vehicle to our shop for tire rotation, we will perform a fulls safety inspection as a courtesy service. You and your Mercedes's safety is of utmost priority. 
Our technicians understand the nuances of your Mercedes's engine and inner workings. We know what makes your vehicle tick, so to speak, which means you visit our facility in San Jose, we will know which problems commonly affect your model of Mercedes-Benz. Nothing will get past our trained eyes and ears! 
Make sure to include a trip to Mercedes Service in Silicon Valley in your first chapter of your new decade. Make your appointment online today or call us at 408-831-BENZ (2369). We are located at, 985 West Julian St. San Jose, CA 95126 and are open Monday – Friday from 8:00 am – 5:30 pm, closed on Saturdays and Sundays. We look forward to hearing from you.