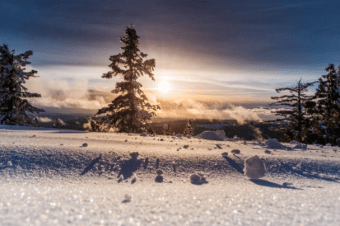 When fall starts changing to winter, we can't help but begin to prepare ourselves for the drop in cold temperatures. We will break out the scarves, jackets, and even holiday decorations. Just like how we have to get ready for winter, our vehicles have to get prepared too. It is essential to take time to winterize your Mercedes, as the colder weather can take a toll on your Mercedes' overall longevity and driveability.
When the temperatures start to drop, your vehicle will have more of a challenging time operating. For example, your Mercedes has to work that much harder to start in the colder weather, along with the cold temperature affecting your tire pressure. At Mercedes Service of Silicon Valley, our technicians will perform services tailored to the change in season, including:
Winter means longer, darker nights, which is why our technicians will make sure your lights are working correctly. During the dark, rainy nights, you need to see other drivers, and other drivers to see you. Your lights are one of your first lines of defense against the elements, and our technicians will carefully examine all your lights, from taillights to fog lights.
Certain elements in your car's engine need lubrication to minimize friction. During the winter, the consistency of your oil changes and becomes thicker. When your oil reaches this point, it is harder for your engine to turn over. Our technicians will decide which type of motor oil is suitable for your vehicle during wintertime. If you plan on driving to regions with shallow temperatures, we encourage you to let our technicians know, as the type of oil your vehicle needs might change.
Your vehicle's rubber components are already fragile, but colder temperatures leave them even more vulnerable, as they become more brittle. Our technicians will check your vehicle's radiator and hoses in your cooling system, looking carefully for cracks and leaks.
When the temperature drops, your battery's overall power drops as well. When you bring your vehicle to Mercedes Service of Silicon Valley for winterization, we will carefully examine your battery to make sure it is fully charged and ready for winter.
Fall is the perfect time to winterize your vehicle, as it right before the temperatures start to drop. Make your appointment online today or call us at 408-831-BENZ (2369) to learn more about how we are currently operating amidst the Bay Area shelter-in-place.