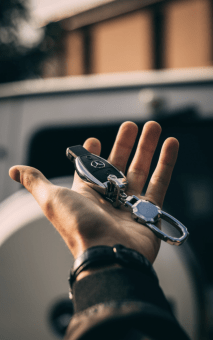 All makes and models of Mercedes vehicles have earned a reputation for being designed with innovation and ingenuity. These vehicles require service to match — they require technicians that are intimately familiar with all components of a Mercedes engine. Essentially, these experienced and educated technicians need to understand what makes these vehicles tick.
The technicians at Mercedes Service of Silicon Valley specialize in the service and repair of these vehicles. Not only do our experienced and educated in Mercedes preventative maintenance and repair, but they possess a passion for these vehicles. They appreciate the nuances of these cars and have a love for their state-of-the-art design. Our technicians are familiar with your Mercedes, regardless of the make or model, which makes for quick and efficient service.
Our specialized technicians at Mercedes Service of Silicon Valley will provide you with service personalized to the make and model of your vehicle. We can quickly troubleshoot and identify the underlying cause of the issue, whether you hear an odd noise when you turn to the left, or there is an unusual smell emanating from your air conditing system.
Our technicians also utilize tools and technology designed for Mercedes vehicles. We use only the highest-quality parts for your German car as well. It can be a challenge to find a facility that specializes in your Mercedes, but finding one is a necessity, as specialized shops with experienced and educated technicians make for practical and personal service. Fortunately, Mercedes Service of Silicon Valley has earned an excellent reputation among Silicon Valley for being the first choice for Mercedes service.
The team at Mercedes Service of Silicon Valley is here to help you get through shelter-in-place. Make your appointment online today or call us at 408-831-BENZ (2369) to learn more about how we are currently operating amidst the Bay Area shelter-in-place.