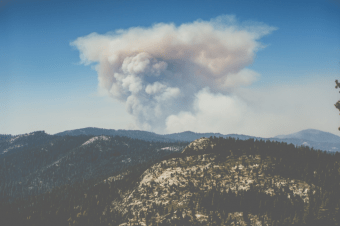 California is going through a rough time, to say the least. The wildfires are wreaking havoc on our state, and we couldn't be more grateful for our hardworking firefighters. The effects of the smoke and ash aren't just affecting our health, but they are causing our vehicles to work that much harder too. Several components of your vehicle's engine might be working in overtime, especially your cabin air filter.
As we drive through the Bay Area, we contact several contaminants, ranging from pollen to mold spores to, of course, smoke and ash. Your cabin air filter keeps those particles from entering your cabin, essentially protecting you from being exposed to any debris. Your cabin air filter will need to be replaced from time to time, as the dirt and grime will accumulate in the filter. When your cabin air filter reaches this point, your ability to breathe clean air might be compromised.
Because the Bay Area is inundated with smoke, our cabin air filter is working that much harder to protect you and the rest of your passengers from these contaminants. At Mercedes Service of Silicon Valley, we deeply care about our costumers, and we recognize the value of being able to breathe clean air in your vehicle. We will perform a thorough inspection to identify any underlying issues.
In light of everything that is going on in the world, the team at Mercedes Service of Silicon Valley doesn't want you to worry about your vehicle, cabin air filter included. Instead, bring your Mercedes to our facility, and we will make sure each component of your car is performing in pristine condition. Make your appointment online today or call us at 408-831-BENZ (2369) to learn more about how we are currently operating amidst the Bay Area shelter-in-place.