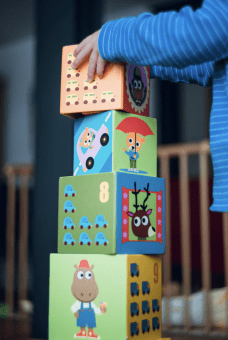 In the COVID-19 era, holidays might seem a little different, and Mother's Day might very well be no different. You might find yourself staying home on this day. To make sure this holiday is still special, the team at Mercedes Service of Silicon Valley has come up with a few ideas of how to show your mother or maternal figure just how much you love and appreciate her. 
Create a custom-board game for family game night. There are many websites out there, including

Bundle

and

Cats and Dice

, that allow you to develop a game fine-tuned to your family. You can even create a trivia night based on facts about your mom, which would be perfect and personalized for Mother's Day. 

Now is the time for thoughtful homemade gifts! For many of us, we are acting as teachers for our little ones. Often, quite a few of these homework assignments can easily be converted into a Mother's Day gift that is both thoughtful and will keep your little ones busy. 

How about something cozy, such as a cute lounge outfit? No matter what your mom is doing while staying inside, from chasing the children around the house to working from home, a cozy and comfy loungeset is absolutely necessary. 

Even though many retail stores are closed,

Etsy

continues to be open. On Etsy, you can commission a painting of a family photo. This gift is timeless and is destined to bring a smile to your mother's face. 

What about an online interior design consultation? If your mother has been spending a lot of time at home, she may have started to dream up a thousand home makeover ideas. If your mother or maternal figure loves to decorate and needs a little guidance to direct her dreams in the right direction, an interior design consultation is a must. 

Create a personalized journal. This activity involves both you and your mom, perfect for family bonding. Together, your family can create a journal tailored to your mother and complete with memories about her growing up and inspirations for the future. 
Mother's Day might be a little different this year, but that doesn't mean it has to be any less special. The team at Mercedes Service of Silicon Valley is here to help you get through shelter-in-place. Make your appointment online today or call us at 408-831-BENZ (2369) to learn more about how we are currently operating amidst the Bay Area shelter-in-place.