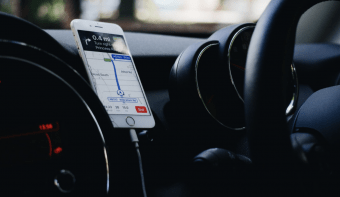 We can't believe that it is already August! Soon enough, the school will be back in session, and our to-do list will seem miles long. Even though the in-person school's status is up in the air in the Bay Area, we will still have to plan accordingly — we might have to race to the grocery store for endless snacks or perhaps we will have to go out for some essential school supplies. Either way, we will find ourselves in need of an app that will get us to our destination quickly and efficiently, while avoiding all that infamous Bay area traffic.
A traffic app is necessary. Luckily, there seems to be an endless supply of navigation apps out there. How do you choose the best one for your Android or IOS operating system? The team at Mercedes Service of Silicon Valley is here to help. We have compiled a list of the best navigation apps for those busy times this back-to-school season:
Waze: You most likely have heard of Waze, but it is worth mentioning. It has real-time traffic data compiled from users, which allows you to learn about problem areas, such as an unexpected accident or hazard on the side of the road as it happens. You can also easily share this route information with friends and family. However, this app can also drain your battery rather quickly.
Google Maps: This is the classic navigation app, and it also offers you real-time and automatic routing due to traffic, accidents, or any other road conditions. Some users have reported crashing, so be wary.
Inrix: This app has no ads, which is always a bonus. Inrix will also keep track of your routes and driving habits, and calculate future routes based on this information. Users can also report road conditions, such as accidents or other road hazards. You can even search for parking options.
MapQuest: This app is the staple of navigation apps. You can see traffic issues in maps and even webcams. It has a colored traffic bar that helps display route times and traffic.
Apple Maps: As the name suggests, this App is solely for iOS users. One benefit of this app is that it offers proactive suggestions for your users.
Traffic Spotter: This navigation app combines weather and traffic information to ensure your route is the fastest and most efficient.
The technicians at Mercedes Service of Silicon Valley can also help you check another item off your to-do list — preventative maintenance. We recognize that August is a busy month for everyone, and we want to do all we can to ease some of your worries. Bring your Mercedes to our team for an inspection. Make your appointment online today or call us at 408-831-BENZ (2369) to learn more about how we are currently operating amidst the Bay Area shelter-in-place.